We Help
Healthy Active People Create Generational Health
Through Corrective Movement Education.
We have just the thing for you:
-
1
-
Get Your Feet Working and Out of Pain
Start the process of Foot Health with our simple, easy to master formula that will give you considerable results from day one and pain free feet for most people on Day 7. Bonus: Lower Leg Module and Shoe Shopping Module to 10x your results.
-
2
-
Pro-Active Partner Stretch (what the pros know + do)
The secret techniques we use in the office to treat muscles + joints now for home use to get tension and pain relief without having to pay for a treatment in the clinic. You're gonna feel like a pro and your family and friends are gonna be standing in line for their treatment. Don't forget you can't charge for your new found expertise unless you're licensed! (Release Date Feb 15)
-
3
-
Spinal Decompression RX (Our back pain relief secret weapon)
If you are experiencing back pain you need this quickstart guide to back pain relief. (also sold as a bonus to our foot pain gone course)
-
4
-
Sciatica RX (For Pros Only)
Stop the Stretching Twisting and Digging. You cannot treat sciatica at the site of the pain only at the source. If your'e a professional Massage Therapist, Doctor of PT, or Chiropractor and want to get guaranteed results for Sciatica Relief for you or your clients, this class is for you. (Release Date March 1, 2023)
Go To Courses
If you want results today and you're tired of all the wrong advice...
We know others have promised you answers that you didn't get, your doctor hasn't exactly helped you, and you definitely don't want surgery...
We've designed these courses with you in mind. We want you to have amazing results that We have been providing for our students in our clinic on Maui and in our online classes but with a go at your own pace system that you can return to again and again.
Before now, you would have had to jump on our waitlist to be seen by Paul or fly here to get a treatment or wait until we could offer a LIVE course (which was only available once or twice a year).
But now you can have the same results you would get in the office from the comfort of your own home for less than the price of a series of in person sessions.
Combine our self paced courses for muscle and joint pain with our private FB group for SBW students only where you can get support directly from Paul weekly and from other students in our current courses and you've got it made in the under the coconut tree shade.
Go to our Courses
Aloha I'm Paul...
I help people every day with pain and over the last 2 decades I've helped thousands of people.
You may be wondering how I can help you. Having been a back pain sufferer, and an orthopedic and sports massage therapist, I went on a journey for answers.
Sort of like Indiana Jones in The Holy Grail but not as dangerous.
Turns out what's wrong with all of us at it's simplest form boils down to weak muscles and core from bad habits that we've established over time.
It's not actually our fault. We didn't know any better. We were raised this way.
But, I don't have back pain anymore and I'm helping people just like you break the cycle of chronic muscle and joint pain (and a whole lot of back pain) with my online self-paced courses.
If we change our habits we can change our recurring pain cycle.
Did you know there is virtually no back pain in native communities.
These same people also don't spend 8-10 hours in front of a computer, drive a car with forward head posture and a tucked pelvis or slouch on the couch for several hours at night to wake up in the morning in pain, put on our super "supportive" shoes and do it all over again.
No, you don't have to move to Africa, walk barefoot from now on or carry things on your head (although you may want to at the end of my awesome program).
But you do have to commit to some changes in the way you think (that's the hardest part) and the way you walk, sit, rest, and stand.
But you can start really tiny.
For example, let's set you up differently in your car, you'll need a large beach towel for both of these (this video) or at your computer desk (this video).
Once you have these small wins, we can go to the next step. It's a whole program I'll be right with you.
If you are ready to get out of pain, then I'm ready to help you, let's get on with it.
Shall we?
P.S. This is me with my girls. The reason I wanted and needed to be out of back pain. What's your why?
Imagine...
If you had all the info you needed to get out of pain

What if you could help yourself, those you love and even your clients get answers to nagging questions about the cause of the pain and how to fix it.

What if because of your newfound knowledge you were empowered to reach goals you thought impossible. Because pain can be debilitating physically and mentally. I know I've been there. Let me show you the way out.
Get our A-mazing Tips in your email!
How do I know if this is for me?
Perfect for you if:
You're ready to stop being in pain and you're ready for truly actionable steps
You follow through and do what you say you'll do.
You're ready for answers and you've wasted money and time
You motivated and you understand that your results will be in direct proportion to your efforts.
You work well with a video environment and a self-paced course.
You're willing to invest in your health and wellness for results.
Not for you if:
You're an excuse maker
You aren't willing to take advice and be coachable
You won't invest in yourself and your success
You aren't ready to take the necessary steps even if you are being coached through them.
You can't find the time to invest in your health and happiness and you don't change habits even if they are hurting you.
Wait, what do I start with?
-1-
Foot Pain Gone Formula doesn't just get rid of foot pain, it also gives you the knowledge and understanding you need to stay out of foot pain forever. And that means addressing the lower leg and shoes too! And you can blaze through it in under 30 minutes.
-2-
Want to save money on treatments? And love to know what the pros know?
Then the proactive partner stretch program is definitely for you. You'll walk away with expert technique and you'll have people lining up to get pain and tension relief from you (for free of course, since you're not licensed).
-3-
Back Pain that's chronic?
That's our spinal decompression rx routine. It's fast, simple relief you should feel in the first couple of minutes. We've laid it out step by step in detail with a written quick guide and photos so whether you learn better written, photos, or video we included all three for the price of one!
-4-
Are you a professional? Want to learn the secret solution to sciatica?
Get the Simple Sciatica Solution Course. That's what makes us famous around these parts! What everyone is doing wrong with sciatica (there's a million videos on how to treat it wrong) and what you need to know to treat it correctly. We break it down for you step by step with a real life case study!
I'M IN!
Here's What Others Are Saying...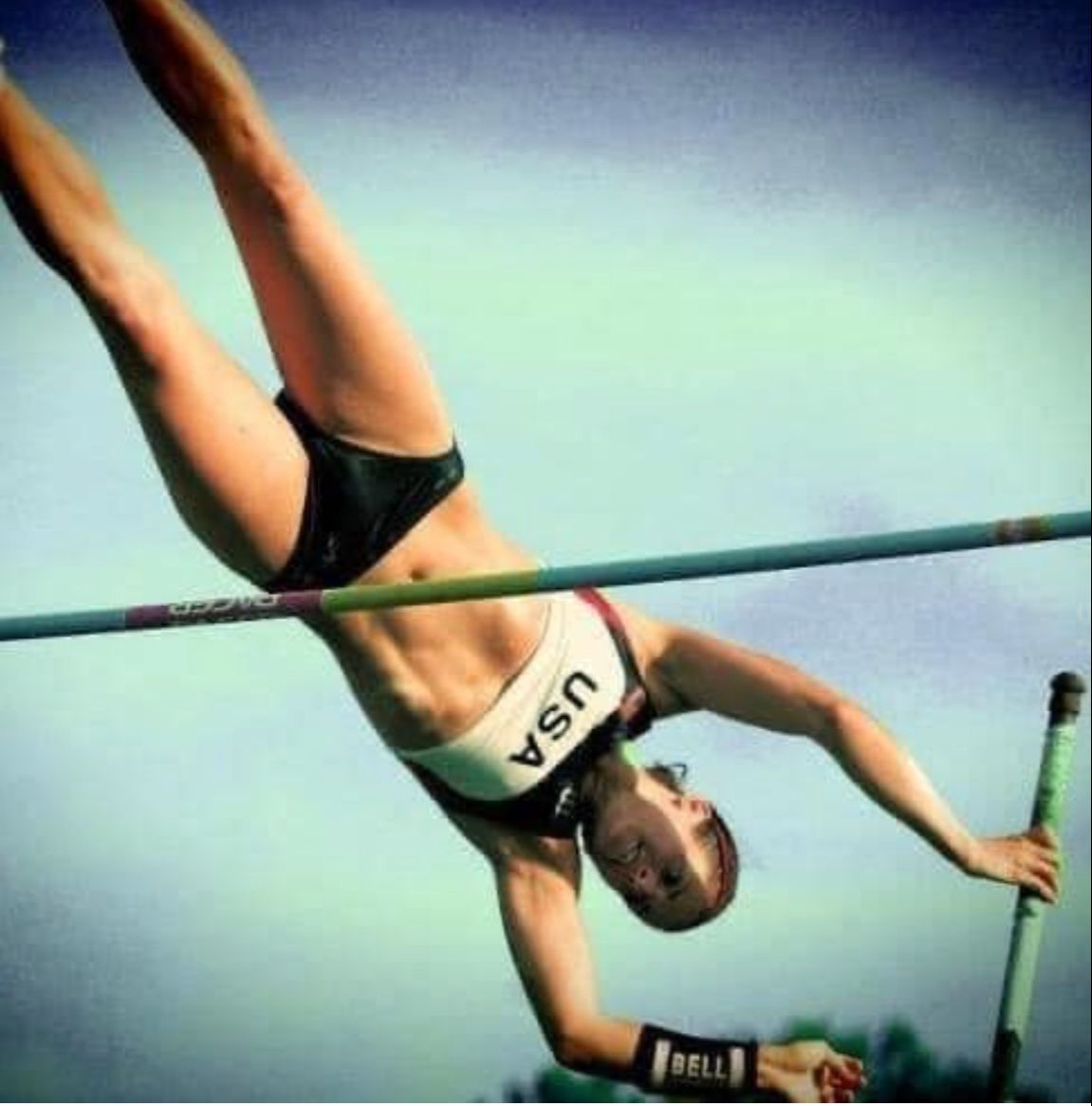 Kellie Suttle, Pole Vault Olympian + Massage Therapist
I had severe lower back pain and hip pain. I've had knee surgery and a conglomerate of injuries over the years. After my back went out at work I got an MRI. I didn't want surgery so I came to see Paul for a second opinion. He helped me rebuild from the ground up, he put together a program that addresses the cause not the symptom and strengthens you from the feet to the hip to the low back and into the spine. For me the results were life changing. I'm back to work and more than that I have function, stability, and I know I won't have to have an invasive surgery.
Yuliya Labrosse, Massage Therapist
"I've taken Paul's classes before and I would take any class he decided to teach because of how many injuries he can treat."
IS THERE A GUARANTEE?
Yes! A 100% Money Back Guarantee
All of our products have a money back guarantee because we know they work and that you are here because you want results ** Since this is a digital product, terms and conditions of refund do apply (see faqs and terms and conditions).
What if I'm still not sure which program I should start with?
Do you offer more courses for therapists or professionals?